ChildSafe is a global movement protecting children and youth around the world.
In our rapidly changing world, communities and individuals often do not know how to react to different situations of child abuse. ChildSafe exists to help everyone protect children. We give everyone a way to be involved. We develop tips and campaigns, we train people, we certify businesses.
Join the ChildSafe movement.
Do you worry about children? It is possible to create a safe environment for children. Travelers, citizens and companies can get involved. Watch this video to find out how YOU can protect children.
Did you know that too often donations don't help orphans, but they create them? Watch this striking video to understand the issues around the orphanage industry. And visit the Don't Create More Orphans campaign site to learn more.
Learn more
The ChildSafe Movement is a global child protection system, established and powered by Friends-International since 2005, empowering people to protect children from all forms of abuse.  Watch this video to know exactly how we do that.
Learn more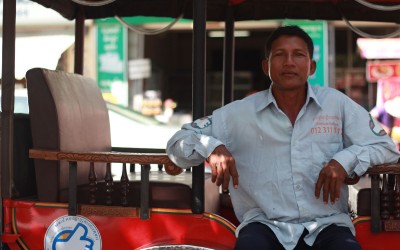 This story of #EverydayHeroes in action comes from Vuthaya Charoenpol (Ann), who is the Country Program Director for the Friends program (Peuan Peuan) in Thailand. Friends works both in Bangkok, and on the Thai/Cambodia border at the Aranyaprathet/Poipet crossing, the... read more
JOIN THE CHILDSAFE MOVEMENT